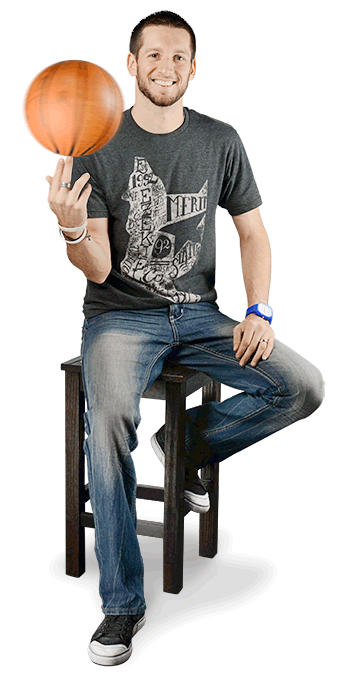 Nolan Henderson has loved drawing ever since being a kid. He often doodled in class and in college he saved his lecture notes, not for their educational content, but for his sketches.
He received a degree in Graphic Communication with an emphasis in Design Reproduction in March 2007 from California Polytechnic State University, San Luis Obispo. In August 2007, he began designing at Clever Concepts.
Nolan enjoys living in and exploring North County with his wife and four kiddos. He also enjoys shooting hoops, playing the guitar, being involved in his church, and experimenting with photography. He is known to carry a Sharpie in his pocket in order to be prepared for an artistic inspiration to come at any moment.