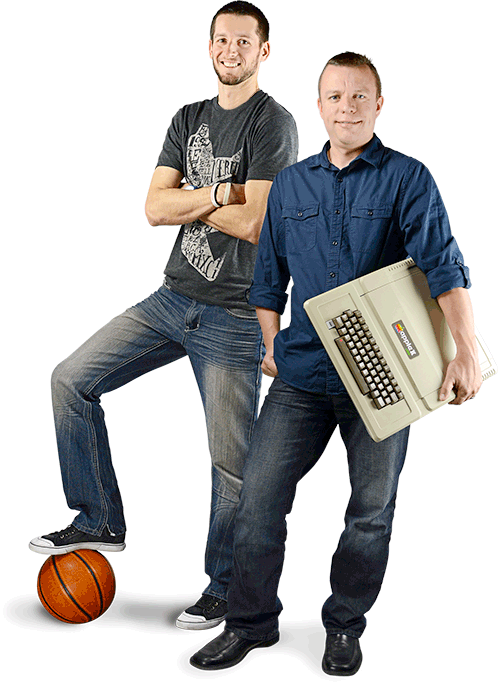 Clever Concepts was born in 1998, which - in case you were wondering - makes it one of the oldest website design & development companies in Paso Robles and on the Central Coast. Founded by Dennis Clevenger, Clever Concepts provides a wide range of website and graphic design services, from web design to custom programming, database development to colocation & web site hosting, brand & logo creation to print & collateral design.
Unlike your average web and design shop, Dennis and Nolan hand-code each web project and hand-craft each design project, a process that creates an intimacy between the programmer and the programmed, the designer and the designed, and highlights the difference between taking a craftsman's approach and simply using technology to get the job done.
Sexy as this may be, it's only one selling point for Clever Concepts, where each client takes an active role in their own project. This often involves a custom administration utility that allows our clients to update content on their own. For clients who prefer keeping their fingers out of the mix, our web team provides same-day turnaround in virtually all instances.
Which isn't to say that there aren't things Clever Concepts doesn't dabble in. Interested in hosting a website? If you're looking for a Windows server, you're looking in the wrong place: Clever Concepts works exclusively with Unix-based platforms, a fact we take pride in.
Clever Concepts thrives on word-of-mouth, building almost its entire client base through grass roots, organic communication. Advertising - beyond a listing in the phone book - just isn't necessary when you focus on delivering results for your clients. They like the work we do, and it shows: Clever Concepts has the experience and the client list to back it up. It's website & graphic design as cult favorite - we won't come looking for you, but when you find us, we'll take good care of you.
Dennis Clevenger started Clever Concepts because he has a genuine passion for working with interesting people and helping them build an effective, results-delivering web presence for their business.
All of which makes Clever Concepts every bit the local expert in websites and graphic design - getting the job done with a handshake and a knowing smile.